Workshops
Free-Flow Friday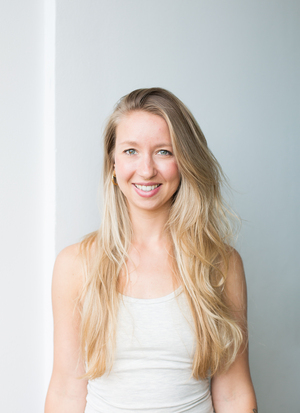 les wordt gegeven door
Nienke Ross van Baal
Free-Flow Vinyasa combines yoga, dance and meditation. This style of yoga is encouraging free motion and offers space for creativity. During class you will find yourself in a safe environment to practice moving intuitively, while at the same time staying close to the principles of Vinyasa Flow yoga. Through the allowance of free movements your body goes everywhere where it has to go and wants to release tension.
Every month we add Free-Flow Friday to our Sthira Yoga schedule. This event offers an extended Free-Flow Vinyasa class where we dive deeper into the practice. Joining Free-Flow Friday is an ultimate treat to yourself and a great way to connect with body, mind and soul. During our January edition we will explore the theme of 'Self-Love'. Embrace yourself and start celebrating your authenticity!
During class you will be guided, but the main focus is to move your body in your own ability. It's all about finding your body's natural rhythm and being able to move freely. You are very welcome to enjoy this playful yet grounding class.