Workshops
Free-Flow Friday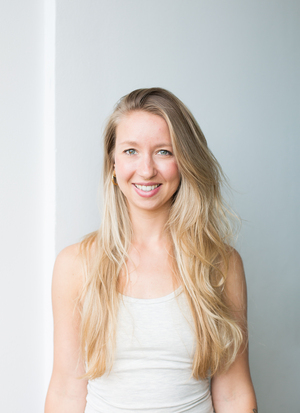 les wordt gegeven door
Nienke Ross van Baal
Free-Flow Friday
On November 22nd I teach an extended Free-Flow Vinyasa class in collaboration with Sthira Yoga Amsterdam. From 8pm to 10pm you are most welcome to enjoy this playful yet grounding class.
The exploration of intuitive power
In two hours, we will explore the theme of 'intuitive power'. With meditation, improvisation and connection you will empower yourself with flowy pulsations and energizing breathwork. I will guide you through the powerful transitions that are in between poses and encourage you to listen to your inner voice. And most importantly, I invite you to trust yourself and the playfulness and freedom that comes with it.
What will Free-Flow bring?
In a Free-Flow Vinyasa class it is essential to be free of judgment and to stay openminded. In this safe space, you can act on your intuition and I encourage you to take that feeling with you, into your daily life. The practice is accessible to everyone. Whether you're an experienced yogi or whether just starting out there's something to gain for everyone. Getting in touch with your intuitive power is a liberating experience and an opportunity to explore movements that are coming from the heart.
I can't wait to meet you and get started!