Workshops
Yoga & Jazz: Free Flow & Improv Piano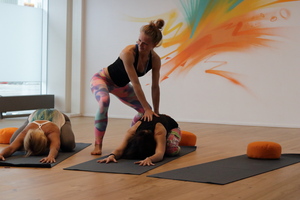 les wordt gegeven door
Nicole Dooper
Join this improv - free flow on Keys and yogamat!



We invite you to move! Free movement on vinyasa based sequences guided by the hands on keys Tico Pierhagen. We flow together, so the keys will guide you into this sequence where we build towards a peakpose, but no worries, it is a class for all levels! Explore the healing sensations of live music moving with what you got.



Pianist Tico Pierhagen will tune in on our flowing Prana movements where we build up a sequence together to flow on the sounds of the keys. Dive deeper into practice with live sounds!