Workshops
Yoga Basics & Balance(stress relief)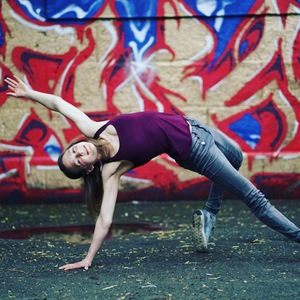 les wordt gegeven door
Lana Donse
Yoga can be very helpful to improve health and wellbeing. It is especially effective to prevent and recover from stress-related health issues. With the high rates of burn-out these days, this is a good reason to start with yoga.
In this 4-week course, you will learn the basics of how and why yoga works.
Yoga teacher and psychologist Lana will guide you through a series of 4 workshops, that will help you to become aware of your own patterns that may underlie stress and to find your way towards a more healthy and balanced lifestyle.
As yoga therapy is a very personalized approach, you will learn tools to develop self-awareness and self-care skills. These are the basics for a healthy lifestyle. In the long term, this allows you to discover what balance means to you and how you can maintain that balance, even in times of challenge in your life.
Each workshop focuses on a different theme, derived from yoga therapy and ayurveda.You can do the full course, but each workshop can also be attended separately.
Location: Sthira Yoga Amsterdam
Teacher: Lana Donse, yoga therapist and psychologist
Date & time: Friday June 14, June 21, June 28 and July 5, 14.00-16.00