Workshops
Introduction to Core Flow - Marlene Henny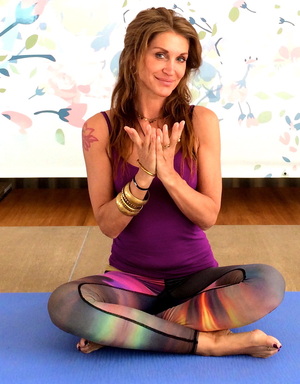 les wordt gegeven door
Marlene Henny
Marlene Henny offers a unique vinyasa approach: Core Flow Yoga.
Get a totally different perspective on your practice as you move your body through a dynamic, new and interesting Vinyasa Core Practice. This workshop for beginners as well as more intermediate students
It is also interesting for those wanting to gain more insight in the practice of core alignment yoga through a vinyasa based practice
This is what you will learn the core principles, core alignment, core waves and the specific core transitions, as well as to building strength and endurance in the body's core muscles. You will practice with more alignment as you stretch and strengthen all the major muscles groups, making all postures easier. You will discover and learn how to use your Deep Core Line and connect with your center and increase stability as an efficient total body/mind transformation and will enjoy as you learn the golden flame breathing.
Marlene have developed the Core Flow Practice based on her own core principles and Core Strength Vinyasa (CSV) studies she did in 2011
Marlene Henny is one of Holland's leading Vinyasa yoga teachers and leads inspirational yoga classes in the Netherlands and abroad and has a unique ability to naturally inspire a deeper understanding of the flow of breath and movement. She is an experienced and dynamic yoga teacher. Her approach is creative, fun, genuine and from the heart. 10 years ago she developed a new class called Core flow and introduced in 2011 Core Strength Vinyasa yoga in the Netherlands, in which she holds a certificate.